Rita Nissim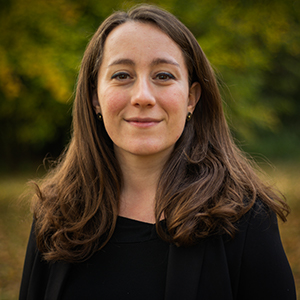 CONTACT
Tel: +44 (0) 1865 858 878
Email:
enquiries@andlaw.eu
BIO
Rita is a trainee solicitor at Anderson Law.
Rita works on a range of intellectual property and general commercial law matters, including licensing arrangements, research collaborations and exploitation of intellectual property. As part of her training, Rita recently undertook an IP litigation seat at EIP.
Prior to joining Anderson Law, Rita was a Technology Licensing Executive at Imperial Innovations where she managed the invention portfolio arising from the Dyson Robotics Lab and the Computing and Mechanical Engineering Departments. While at Innovations, Rita also worked within the Engineering Intellectual Property Team as an IP Associate, where she assisted with drafting and prosecution of patent applications.
After finishing her Ph.D., Rita completed a Legal & Fundraising internship at Reload Greece, a start-up accelerator closely linked with the London Business School.
EXPERTISE
Graduate Diploma in Law, BPP, 2018 to present
DPhil Physical & Theoretical Chemistry, University of Oxford, 2016
MChem Master of Chemistry, University of Oxford, 2012
WORK HIGHLIGHTS
Anderson Law, 2019 to present
Imperial Innovations, 2017 to 2019
Reload Greece, 2016 to 2017