Mark Anderson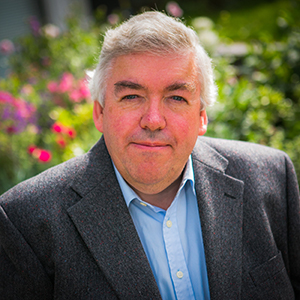 CONTACT
Tel: +44 (0) 1865 858 878
Email:
enquiries@andlaw.eu
BIO
Mark is an English solicitor (attorney) and managing partner of Anderson Law. He has over 35 years' experience as a commercial and intellectual property lawyer.
For several years, Mark has been recommended in Chambers Directory as a leading UK lawyer in fields of life science transactions, and intellectual property. He is highly recommended for transactions in IAM1000, a guide to the World's Leading Patent Practitioners. He has chaired the Intellectual Property Law Committee of the Law Society.
Mark is chairman of the board of directors of BioLaw Europe FmbA, an association of lawyers (mostly based in small firms) in different European countries who specialise in advising the life science sector. BioLaw Europe is incorporated as a Danish not-for-profit association.
Mark drafts, negotiates and advises on commercial agreements, particularly those that concern intellectual property rights. He also advises more generally on business law issues, involving specialists (e.g. trial advocates, patent attorneys, etc.) as appropriate. He has extensive experience of advising clients in various technology sectors, including life sciences, information and communications technology, and engineering. He also has experience of advising clients in non-technology sectors, particularly those where intellectual property can be important, including publishing, financial services and consumer goods.
Mark's clients include commercial companies (both publicly-quoted and private companies, including SMEs), professional service firms (including overseas law firms), universities, hospitals and other charities, funding bodies, investors, and individual inventors and entrepreneurs. His clients are based mostly in England and Wales, but also in Continental Europe, North America and Australasia.
As well as advising clients, Mark is increasingly involved in helping with complex issues, e.g. as a facilitator of multi-party negotiations. He accepts instructions as an arbitrator or mediator of IP disputes, including disputes concerning the interpretation or performance of IP related contracts. He is accredited as a mediator by the Centre for Effective Dispute Resolution (CEDR), and as an arbitrator and mediator by the WIPO Arbitration and Mediation Center.
Mark regularly speaks at conferences in Europe on intellectual property and commercial law subjects, including contract drafting. He has been a guest lecturer at the London Business School. He is a visiting professor at University College London (UCL). He devised and is the course director of a five day course for IP lawyers, Intellectual Property Transactions: Law and Practice. Run annually at UCL, this course has won two awards: a Law Society Excellence Award (Highly Commended) and a UCL Provost's Teaching Award.
Together with other members of Anderson Law, Mark is the author of several legal textbooks, loose-leaf works and volumes of legal encyclopaedias in the areas of intellectual property and commercial law.
Mark is the lead author of a legal blog, IP Draughts, which has won an American Bar Association award.
EXPERTISE
BA (Hons) Law, Durham University, 1982
Barrister, Inner Temple 1983 to 1990
Solicitor of the Senior Courts of England and Wales, 1990 to present
Visiting Lecturer/Professor, University College London, 2011 to present
Member of:
Chairman, Intellectual Property Law Committee of the Law Society of England and Wales, 2015 to 2018
Associate of the Chartered Institute of Patent Attorneys
Certified Licensing Professional
Registered Technology Transfer Professional
Expert of the EU Knowledge Transfer Professionals
WORK HIGHLIGHTS
Anderson Law, 1994 to present
Bristows, 1987 to 1994
In-house lawyer, British Maritime Technology Limited, 1984 to 1987
Pupil barrister, Devereux Chambers, Temple, 1983 to 1984