Stephen Brett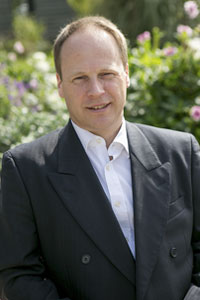 CONTACT
Tel: +44 (0) 1865 858 878
Email:
enquiries@andlaw.eu
BIO
Stephen is a senior solicitor and consultant with Anderson Law.
Stephen is recommended in Chambers Directory as a leading lawyer in the intellectual property field. His background is in technology transfer law and he has worked as the senior in-house lawyer at Oxford University Innovation, the technology transfer company owned by the University of Oxford. He was involved in the formation of over a dozen spin out companies and advised Isis Innovation on a wide range of commercialisation issues including drafting and negotiating technology licences and consultancy arrangements, commenting on agreements submitted by third parties and advising senior management on strategic policy issues. He also advised the University on research and collaboration arrangements and on intellectual property related questions.
Subsequently, he has continued to advise university clients as well as winning clients from the broader academic and research sector. In the commercial field, he has acted for high-tech businesses of all sizes and represented individual inventors, academics and entrepreneurs. His experience covers a wide spectrum of intellectual property and commercial issues including advising on the structure and drafting of commercial terms of business, service provision and distribution agreements, licences and confidentiality agreements, drafting website terms and IT agreements, and, advising on data protection issues.
This mix of experience leaves him well placed to understand the needs and priorities of NHS, academic and commercial clients.
Some of Stephen's recent work includes:
Providing a virtual in-house advisory service for the technology transfer office of a university client;
Advising a research charity on the creation and implementation of their IP and commercialisation policy, including drafting and commenting on specific documents;
Assisting individual academics in their negotiations to formalise and correct revenue sharing arrangements;
Representing individual academics during the formation of a university spin out company;
Advising (in different negotiations) research funders and university clients on the negotiation of research funding and investment terms;
Drafting and negotiating a range of documents on behalf of technology companies including companies in the drug discovery and medical device fields, online publishing and software design arenas;
Drafting guidelines for use by an NHS Trust regarding the use of patient data; and
Providing an in-house advisory service for an NHS research office.
In addition, Stephen contributes to our blog and regularly presents seminars and training sessions for those in the technology transfer field.
EXPERTISE
WORK HIGHLIGHTS
Anderson Law, 2011 to present
Private practice focussing on intellectual property and technology transfer law, 2007 to 2011
Counsel to Isis Innovation Ltd, University of Oxford, 2002 to 2007
Private practice focussing on general commercial law, 1997 to 2002